Ny Drama (Winthers Forlag)
I alt udkom 18 titler (1976-78). Ikke at forveksle med serien "Drama" fra 1967-69 fra samme forlag.
18 Titles, printed 1976-78. Not to be mistaken for the series "Drama", published 1967-69 by the same publisher.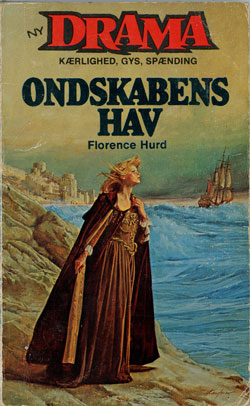 Nr. 5. Florence Hurd: Ondskabens hav (Voyage of the Secret Duchess). 1976. Omslag: Kaufman.