4 titler. Trykt 1970.
Alle er skrevet af Marshall Grover.
Titlerne er genoptryk af "Bill og Ben" nr. 1-4 med nye navne på hovedpersonerne.

4 titles. Printed 1970. All written by Marshall Grover. Reprints of Nos. 1-4 in the "Bill og Ben" series.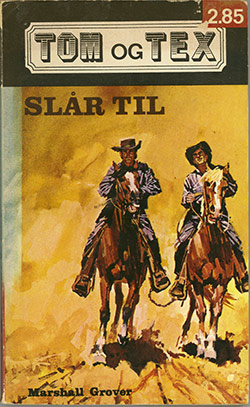 Nr. 1. Tom og Tex slår til (Ride out Texans). Omslag: NN.
Der er en misfarvning tv. p.g.a. for meget lys. // There is a mis-colouring on the left due to too much light.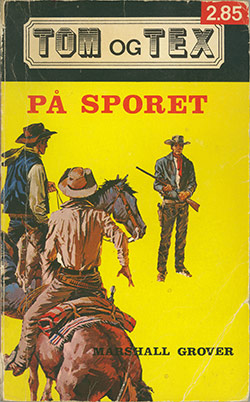 Nr. 2. Tom og Tex på sporet (Back in Texas). Omslag: NN.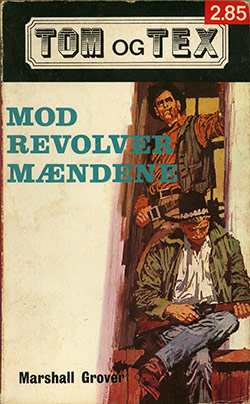 Nr. 3. Tom og Tex mod revolver-
mændene (17 Guns). Omslag: NN.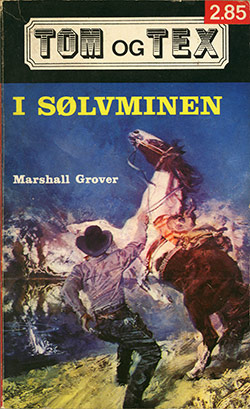 Nr. 4. Tom og Tex i sølvminen (Texans die hard). Omslag: NN.